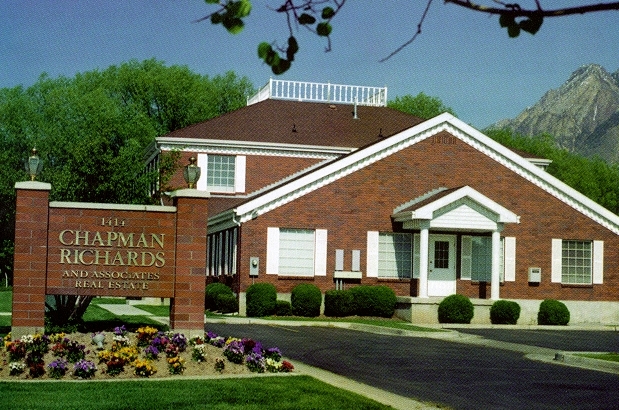 With years of experience helping local buyers and sellers just like yourself, we know how to locate the finest properties and negotiate the best deals. It's our job to know about the latest market conditions, government regulations, and upcoming developments — so that you don't have to.
Formed in 1978 by Scott Chapman and George Richards, Chapman-Richards has become one of the most recognized and respected names in Utah real estate. As one of Utah's largest independent companies, we take pride in the fact that a large part of our business comes from past clients and their referrals. With thousands of satisfied Buyers and Sellers and billions of dollars in property sold, we are proud to be part of Utah's real estate market.
As full time professionals, our 60 plus agents average over 10 years of experience in the business, and have one of the highest sales volumes per agent in the area.
All of our agents are members of the Salt Lake Board of Realtors, Utah Association of Realtors and the National Association of Realtors. These organizations demand a high standard of professionalism for their members. The experience, longevity, and success of our agents assure you the highest quality of service. We are large enough to have a significant presence in the market, but small enough to give you, our clients, the attention to detail that you deserve. Associate with success, and experience The Professional Difference of Chapman-Richards & Associates.
---
Buyer Representation
When we represent you as a buyer, we are here to make the process of finding your next home easier and more efficient than if you did it yourself. We can help you obtain financing, determine your home buying budget, and help you prioritize and make educated decisions when it comes to what you want your new home to offer. We will save you valuable time by locating and showing you the properties that best fit your wants and needs.
Once we've found the home you'd like to buy, we will review the surrounding properties and help you negotiate the most favorable offer for YOU. It's our job to protect your interests, and we are ready to help! Having a professional guide you through the home buying process is the best way to maximize your investment, and this is done at no cost to you as a buyer!
If you're ready to start house hunting, you can search real estate listings now. You can also refer to our Buyer's Guide for helpful tools and buying advice. To start working with an agent right away, please contact us.
---
Seller Representation
Selling a house without the guidance of a Real Estate Agent can be overwhelming, there's no doubt about it. By putting your home in the hands of seasoned professionals, you have our pledge that our efforts on your behalf will be to obtain the maximum market value, in the least possible time, and at a minimum inconvenience to you. We are committed to the highest standards of professionalism, client concern, and service.
By performing a comparable market analysis, we will be able to determine the most competitive and appropriate price for your home. We will discuss with you the best selling points and any improvements that will enhance the value of your home. Your home will not only be showcased in our Featured Listings on this website, but will be advertised through various channels, including the Wasatch Front Regional MLS, local publications, social media, and online marketing.
When it comes to negotiating a purchase offer, we'll make sure that you get the best price the market will allow. We'll help you understand contract contingencies and details of the closing process, in addition to handling all the paperwork for you. Refer to our Seller's Guide to know what to expect, every step of the way. Essentially, we're here to represent you throughout the entire selling process, and to make sure that your real estate transaction is a positive and profitable experience.